Take Flight On Your Healing Journey!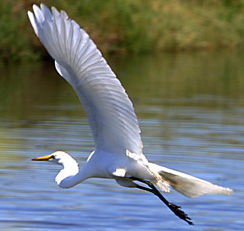 Talking over our difficulties with friends is often useful, but sometimes it just isn't enough. Many people find counseling helpful to discuss personal problems, thoughts, and feelings with a trained therapist in a safe, non-critical environment where they are understood and accepted and are not worried about burdening another person or having to give back in equal measure.
As a psychotherapist, I strive to build a relationship filled with empathy, genuine caring and mutual trust with each client. We can work in a safe, nurturing environment where you can explore your feelings and beliefs, modify self-defeating attitudes and behaviors in order to improve your relationships and enhance your sense of well-being.
My passion is to help you achieve what you want most in your life, to guide you on your personal journey of healing, to encourage you to create your vision, and to empower you to realize your dreams.
How can Margie Freeman help you?
My practice, Counseling Care Specialties, offers a range of services for a wide variety of problems.  Some difficulties are easily resolved through brief counseling.  Others may require more intensive, long-term psychotherapy.  Individual and couple therapy is available, as well as hypnosis, EMDR, and employee assistance services.  Each situation is individually evaluated. Treatment goals and approaches are determined by mutual agreement. Where medication is indicated, visits with a consulting psychiatrist may be arranged.  At Counseling Care Specialties, the goal is to ensure that you get the best professional help possible. Respect for the client is paramount.  All sessions are confidential.
---
During counseling, we can work on any of the following issues:
Emotional Issues
Depression
Anxiety/Fear
Guilt/Shame
Low self-esteem/low self-confidence
Stress management
Anger management
Grief and loss
Post-traumatic stress
Addictions and Compulsive Disorders
Alcohol
Drugs
Cigarettes (tobacco)
Food
Gambling
Relationships
Co-dependency
Adult children of alcoholics & other dysfunctional families
Women's Issues and Life Transitions
Prior sexual abuse
Self-criticism to self-empowerment
Marriage
Separation/Divorce
Infertility
Parenting
Children leaving home
Caring for an aging loved one
Marital and Relationship Issues
Improving communication skills
Overcoming infidelity
Love and intimacy
Sex therapy
Gay/lesbian concerns
Health and Wellness
Weight loss/weight management
Hypnosis for mind/body healing
Relaxation training
Guided imagery