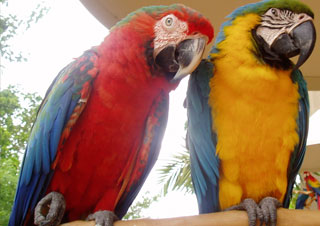 Endorsement 1
Margie is an exceptional therapist. She has a warm, calm presence about her. Margie is an avid listener and a truly kind and loving person. Margie always goes out of her way to help her clients. In addition to being fully present and engaged at our sessions, Margie has sent me texts and emails out of this timeframe to check in on me or send me a meditation or tool that would be of benefit to me. I believe that Margie's #1 goal is to help her patients find peace and happiness. I encourage anyone looking for a therapist to make an appointment with Margie. I am sure she will be a wonderful presence in your life, as she has been in mine.
Endorsement 2:
"Margie has helped me transform my life.  Before seeing Margie I suffered from severe anxiety which held me back from many of life's experiences and job opportunities.  After a few sessions of EMDR and continuous counseling I feel an extreme difference in myself and my life.  I am happier, healthier, and more clear minded than ever.  Margie has given me the ability to regain control of my life and I am so thankful for her help."
Endorsement 3:
I have been especially pleased with the guidance Margie has provided to me over the past few months. She is patient and knowledgeable, and she always has a unique perspective on things. I have found her advice to be specific and useful, and I would recommend her to my friends and family in an instant.
Endorsement 4:
I came to Margie Freeman because the choices I had been making for both my relationship and job were not even close to being in my best interest…Margie personally answered the phone. She was able to get me in the following evening. Thank God. My first appointment with Margie was a turning point for me. She listened without judgment and rather than giving advice on what I SHOULD do, she gently encouraged me to find the answers within. She gave me a safe place to be brutally honest with myself and to use the tools that I had learned in previous years of counseling and support groups….I am now in a much stronger place and I look forward to continuing my work with her as I evolve into this cycle in my life's journey.
Endorsement 5:
Through compassionate listening, Margie Freeman gives you the emotional freedom to express your concerns and unique perspective on your world. More importantly, Margie will motivate and prompt you to discover the actions you can take to not just be happier, but healthier. More than any professional I know, I would recommend Margie Freeman to anyone.
Endorsement 6:
Margie Freeman is a warm and caring facilitator. Over the past months I have found the EMDR process to be a healing journey and a pathway that is most effective when it's provided in a safe and understanding environment. Margie provides that environment. Traumatic blocks can be removed and repaired with this process which allows health to then be restored. That is what I am experiencing now. I am very grateful to work with Margie and I highly recommend her.
Endorsement 7:
When I considered hypnotherapy, I was ready for emotional healing. At first I was naturally skeptical of the process. Through my very own validation, hypnotherapy should be renamed to the Best Way to Heal Therapy!
The results that I have had are major, amazingly speedy, and continue to manifest. Margie's technique is personal, comfortable, and liberating. Margie is gifted with the know-how of emotional healing through hypnotherapy. Every session is guided and best of all happens when you are ready. In your own time.